You may be wondering if you're making the right decision choosing Clocktower for your child. And that is perfectly understandable, because you're putting your trust in somebody else to take care of your baby, which is the hardest thing in the world. Most of our children come to us because we've had their older siblings or via word of mouth, which we feel is a fantastic testimony in itself. As you're probably already aware, we have also been oversubscribed every year for a long time. But don't take our word for it – you can see some parent feedback on here and on our Facebook page.
We are quite different to other pre-schools, as we have a unique approach to the way we deliver our care and education. We LOVE our new Curiosity Approach, however we understand that it may not be everybody's cup of tea, and only YOU can decide if Clocktower is the right setting for your child.
We feel very strongly that open, honest and trusting relationships with our families are key to providing the best opportunities for the children, so we start as we mean to go on – with some (very honest!) expectations for you. There are negatives as well as positives, and it's important you consider these carefully in case you will not be happy with the way we work.
If you feel uncomfortable with anything you see, we would advise you to view other settings before you make your final decision. The only advice we tend to give is to trust your gut instinct. Don't forget to check out our upcoming Opening Mornings/Evenings here!
Before starting – what to expect:
A home visit. This will be a casual (20 minutes or so) visit to your home and is primarily for your little one to meet their Keyperson in advance, so that when they come in for the first time, they have a 'safe' person that they recognise, who was allowed inside their safest place (home!) They will find out all their likes and dislikes, favourite toys etc so we can be well prepared for their first session. It also gives us chance to go over any queries you may have, or help with paperwork etc. This is standard for all new children and we promise it is not to inspect your housework! Please note, home visits can only be offered to families within our immediate area. If you live further afield, you will be offered a video call instead.

An appreciation of how you feel when your baby starts pre-school, whether that's anxious and frightened to separate from them, or excited to have a few hours YOU time. Most of us are also mummies ourselves too, so we've felt it all, seen it all and supported each other and our families with varying emotions through transition times. Read 'How will I cope on my child's first day'

An open, honest and trustworthy relationship. We believe parents/carers are children's prime educators, and we want to work in partnership with you. We will talk to you regarding any concerns (e.g. safeguarding or special needs), and we hope you will do the same in return.

Reliable childcare. It would be in extreme circumstances that we ever had to close unexpectedly.

We display lots of photos of our children to help them feel welcomed, valued, safe and loved. Please could you help by sending in 2 photos? A printed 6x4" portrait photo of your child (close up facial please). This will be used for their Keyperson photo frame in their room. Plus a framed family photo of your child with their immediate family – maximum size 10x8", in a plain frame (wood, white, cream, brown or black please). This will be hung on our 'Family' board. If you could have these ready for your home visit, then your Keyperson can bring them back to Clocktower and get them displayed ready for their first day.

Advice on funding and what you may be entitled to - we don't claim to be experts, but Lara, the Office Manager, can usually deal with 9/10 queries. Not sure what you're entitled to? Click here for our Funding Guidance.
Keyperson – what to expect: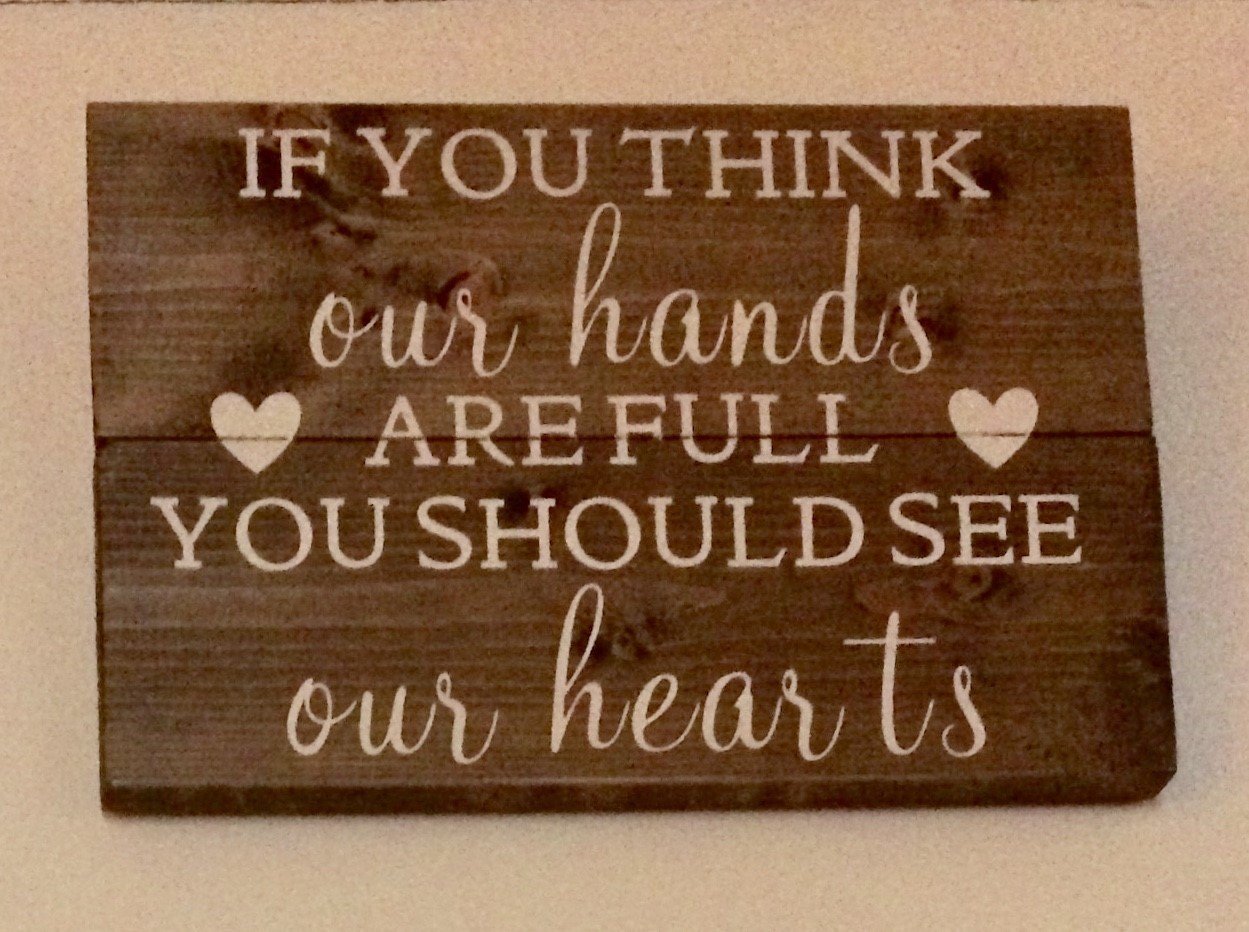 A warm, caring and passionate Keyperson, who will happily give as many hugs as needed, and who has been trained to observe and assess your child's

learning and development

. We are very selective with our staff recruitment, and would rather be 'short staffed' than have the wrong staff. Often that can mean being prepared to train unqualified staff ourselves because we see the potential in them, so please do not see having an unqualified Keyperson as a disadvantage.

Staff changing around throughout the year, so we apologise in advance if you ever have to change Keyperson. Working with children is a very stressful, emotional, underpaid yet overworked career, so we find many new staff to the industry can not handle the pressure. We understand this is a huge issue across the country, so instead of taking it to heart, we put our energy into retaining passionate, dedicated staff who have chosen this career for the right reasons.
Our staff team – what to expect:
A dedicated staff team who are committed to their professional development. All staff are qualified or working towards a level 3 or above in Early Years.

A team of Early Years Leaders who take the lead on the day-to-day side of things.

An experienced, passionate and dedicated core team of long-standing staff members – one of the owner managers, Janey, has been here over 25 years, and several others have been at Clocktower for well over 10 years.

Thoroughly vetted staff. We have robust safe recruitment procedures, so all staff have clear Enhanced Disclosure and Barring Service Checks (previously known as police checks), identity checks, references, Suitability Declarations and Health Declarations.
When your child starts – what to expect:
A welcoming, friendly, homely pre-school. We pride ourselves on our warmly decorated, twinkling, cosy environment.

Equal opportunities for all families – we do not tolerate any discriminatory behaviour, and if something of that nature was brought to our attention, we would deal with it seriously. We welcome children, families and staff from all walks of life, and promote 'British Values' throughout our setting; Mutual Respect & Tolerance, Individual Liberty, Democracy and Rule of Law.

Tears, tantrums and tiredness. Any transition period in a child's life can completely turn their world upside down. Starting pre-school is a huge change for them and opens up a whole new range of emotions that they've got to try and deal with. We talk very openly and often about feelings, and this is something you can try at home too. 'How will I cope with my child's first day?' '10 Things to say instead of Stop Crying!'

A room 'base' for your child. We have 4 team rooms; Bluebell, Poppy, Fern and Sunflower, and your child will be based in the room that their Keyperson is in. They store their belongings in there, have registration and a little circle time but other than that they are free to explore the whole setting.

The occasional moments of chaos, sometimes at seeing in / out times. As much as we try to discourage parents coming in at that busy time because of the children's safety, of course it still happens, which can cause some disruption. If your child dislikes the busy time, please feel free to drop them in a few minutes later, or collect slightly earlier.

Support with your child's toileting if needed. We'll happily do all we can to help you through the tough stage of 'potty training', and from then on we will always encourage children to use the toilet independently (and wash their hands), as they will have to at school.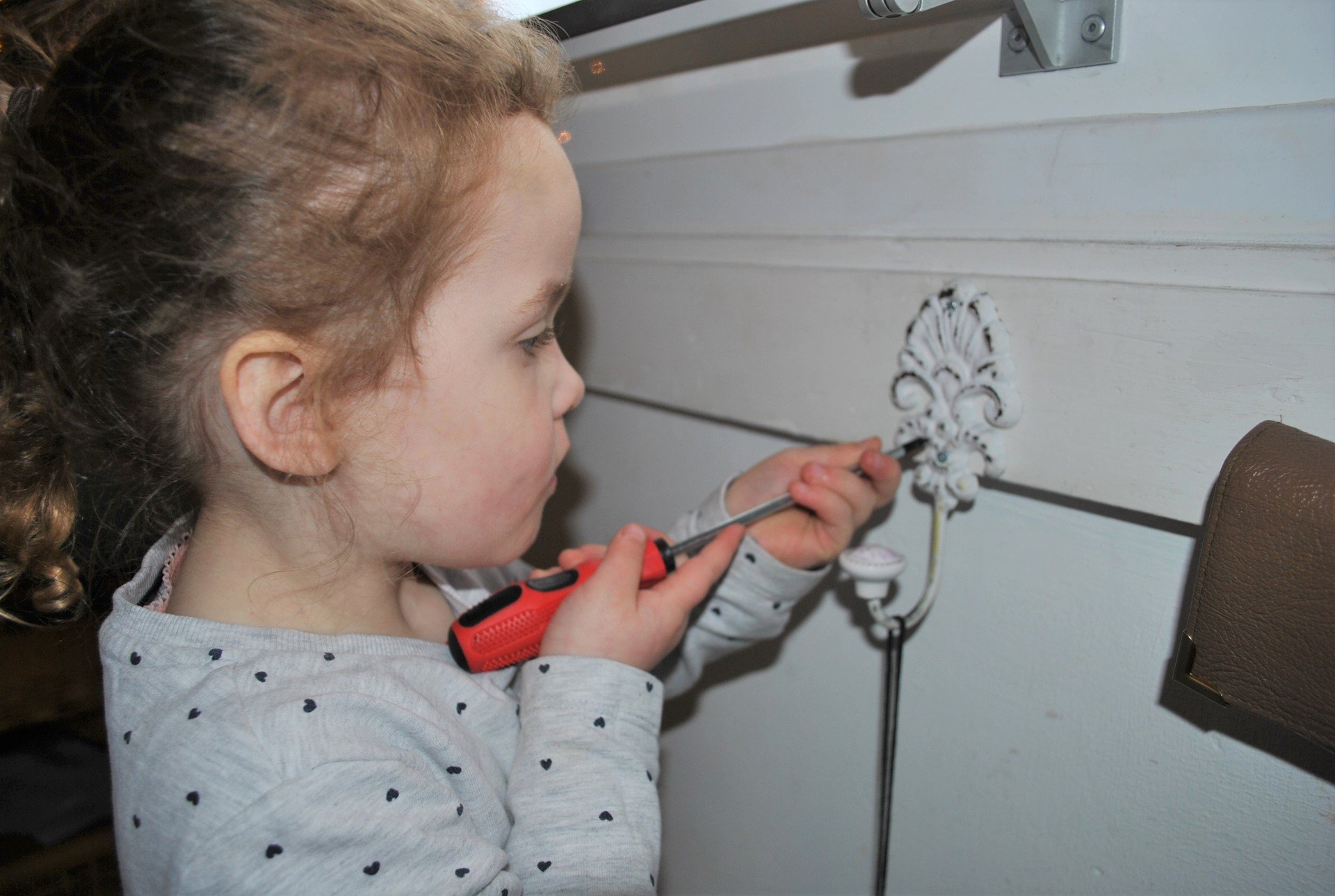 Safety – what to expect:
Excellent first aid. We are a Millie's Mark nursery which means we have been nationally recognised for going over and above our requirements in this area. All staff receive 12 hour paediatric first aid training as standard.
Nagging about sun hats and sun cream in warmer weather. We are an official Sun Safe Nursery, accredited by the national skin cancer charity, SKCIN, and take keeping children safe in the sun very seriously.

Real life objects and tools throughout the setting which are accessible to children, including scissors, cutlery, china, ornaments, nuts and bolts, tweezers and more. Taking risks and learning how to manage them for their selves is a crucial development stage for children and we actively encourage this.

A text if your child has a minor accident or a phone call if it's more serious.

Lots of those texts! We are a large, busy setting with up to 50 children per session. We also have an amazing garden (with steps, climbing frame etc). Unfortunately, we can not remove every potential risk, and as mentioned above, we are a setting that believes 'risk taking' in children's early years is very important for their development. See our policies section for more info.

Practicing fire drills and lockdown procedures. We hope we never have to do real ones, but it's important the children would know what to expect if we ever did.

CCTV which provides both families and our staff reassurance of safety and protects us all from false allegations.

Personal information is locked away in accordance with Data Protection and GDPR.

A phone call to collect your child if they have sickness or diarrhoea. We have a strict 48 hour rule to prevent it being spread.

No medicine given to your child unless it has been prescribed by your GP and you have given us permission to do so. We do not administer 'off the shelf' medicines such as Calpol, and ask that where possible, any prescribed antibiotics are given before / after pre-school.
Behaviour – what to expect:
Our positivity based techniques for managing behaviour that you may not have encountered before. For example, we do not force children to apologise or share unwillingly. Please see our Managing Behaviour policy to find out why, and what we do instead.
We deal with any unwanted behaviour in a calm and positive way, reinforcing the behaviour we'd like e.g. instead of 'stop running', we'd say "Please remember your waking legs indoors". Check out Phrases to calm an angry child.
We do not rush children to stop crying, and this is something you may want to try at home. Click here to read why.

Biting – this is a typical stage of child development so please do not panic if your child bites or is bitten.
Learning – what to expect:
Children learn through their play, so please do not expect lots of adult led activities, work sheets, writing practice etc – that's not how we 'teach' children here. See the EYFS and Curiosity Approach sections for more information.

NO bright coloured, plastic toys. These have been replaced with loose parts, natural materials, authentic items; anything that promotes children's curiosity and imagination (see The Curiosity Approach).

A lack of artwork! There is a misconception that children bring something home with them that they've made. Unfortunately, this is very rarely the case. Children lead their own learning and play here, so if they do not fancy doing a drawing, or making a card – they won't! Obviously we encourage all children to try new things, explore and investigate, but we'd never force a child to take part in an activity or make a birthday card for someone at parent's request. If they do choose to get creative in the messy area then they'll be given the option to take it home. Please take a read of 'Process over Product' for more information.
No formal 'writing' e.g. learning to write names (unless a child wants to of course!) At this age, children should be practicing control of their bodies and developing gross motor movements before worrying about holding pens or pencils. Click here to read the article 'I'm not ready to write my name'.

Lots of opportunities for mathematical development through play e.g. measuring out ingredients, number songs, block play, filling & pouring in the water tray etc. Most opportunities for learning are delivered through staff's excellent communication skills. For example, suggesting writing a shopping list together during a game in the home corner or discussing shapes, sizes, colours and qualities of animals that have been buried in the sand pit.

A few extra activities during your child's last year with us before big school. These children are our 'Risers' and they take part in a Christmas show which you are invited to, as well as having their very own 'Leaver's Party' in the summer. We work closely with local schools to support them through the transition.

Contact with animals. We currently have 2 pet guinea pigs, Bertie and Peter, and also have visits from other animals. That's without the bug hunts we go on!

Walks and visits off-site, within the local community. Your T&Cs on the registration form cover this, so please don't expect advance notice because it's just part of everyday life at Clocktower. For example, if the children want to bake a cake but we don't have all of the ingredients, they may walk to the shop to buy them. We also take part in 'The Daily Mile' twice daily.
Receiving information – what to expect:
A regular email newsletter, a text message system and an online learning journal system called Tapestry where your child's learning and development is logged –

click here for Tapestry information

.

Stay & Play sessions for the whole family! They're organised regularly – details will be on your newsletters, and the yearly plan is on display on the notice board in case you need to arrange time off work. If you can't make your team's week, just let us know and we'll find another time for you.

Evening parent consultations held 3 times annually.

Support with funding claims. We apply for this the term after your child's 3rd If you receive any benefits, such as Tax Credits or Income Support, and have a household income of under £16,190, you may be entitled to funding whilst your child is still two (Free for 2 funding). We also offer the Extended Entitlement for working families. See the Fees page for more details on funding.
Clothing & things from home – what to expect:
Dirty, sandy, wet, painted, drawn on, muddy, sticky, food stained, possibly damaged clothing & bags. We're very sorry, but we are having fun, and one day in the future you'll wish you could go back and wash the paint out from their hair again.

The one above is only if the clothing and bags actually make it home – we probably have around 1 item every day that goes missing. Unfortunately it's a minor downfall of always encouraging children to be independent and to try things for themselves (like putting things away in their bags!)

For that reason, we do advise to never; put your child in favourite clothes, spend a fortune on a lunch box or let them bring toys or special items from home, as we can not take responsibility for any damaged or lost personal belongings.

Nagging about naming everything – your child's clothing, bags, hats, shoes, bottles, comforters – anything they bring in! It doesn't stop things being misplaced, but it makes it lots easier when raiding through the Lost Property bucket! Any unnamed items are donated to charity at the end of each term.
Food & drink – what to expect:
Excellent food hygiene standards – we have always been rated 5*s by the local authority.

Healthy snacks and drinks (milk or water) provided mid session, and constant access to fresh drinking water.
Please provide a packed lunch for full day sessions.

Click here for 'lunchbox ideas

' to help you with planning a healthy, well-balanced pack up.
We limit children's lunch time to 45 minutes to maximise the time for fun and learning. Whilst we encourage children to eat their savoury item in their packed lunch first, we would never stop them eating anything else if they refused, because it's important they've eaten something rather than nothing. Again, this also supports preparation for school where they have a short period of time to eat lunch, with no adult input to their food selections.

Don't forget to check out our Help & Advice page for even more information. If you think of something that we haven't covered, just give us a call or send us an email by clicking here.